What's High Performance? Lessons from My Children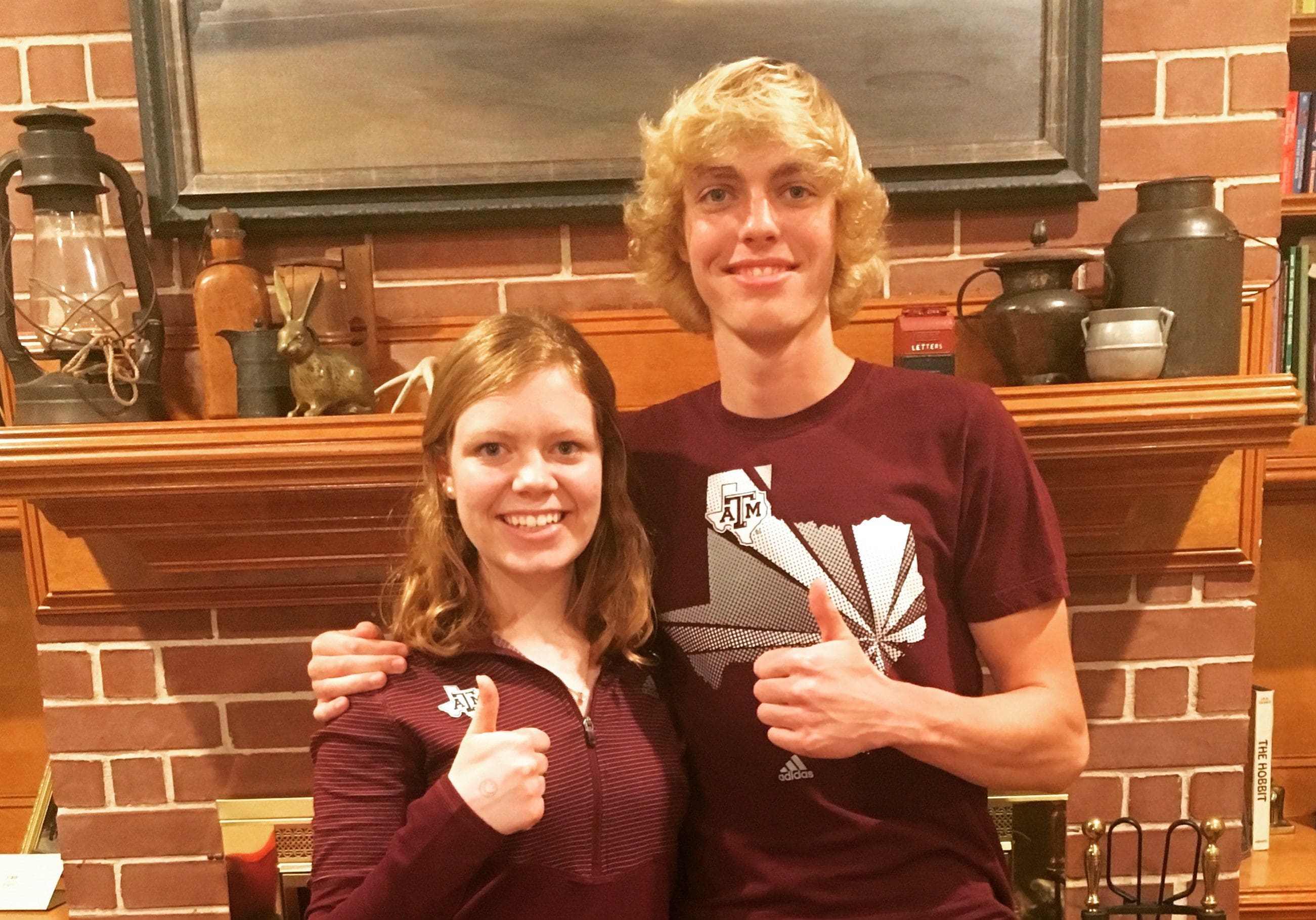 March 17, 2017
What does high performance look like? And, what does it take to achieve it? Last Thursday evening my high school age son, George, ran a 3200-meter race in 9:17 – that's a two-mile race averaging about 4 minutes 38 seconds for each mile, a time that placed 5th in the Texas State Track Championship last spring, which is where he placed for the 1600-meter race. Next year, he will compete for Texas A&M, joining his older sister Caroline, in building the Aggie tradition in our household. Our middle school son Hugh is also emerging as a talented runner.
All parents are proud of their children's accomplishments. I marvel at my kids' commitment to excellence. Each seem to instinctively understand the importance of a holistic approach to achieving high performance. Key ingredients to their success includes vision, hard work, the right friends, discipline, healthy eating, exercise, plenty of rest, fun and a strong spiritual life. I believe their environment contributes to their achievements. It may be possible to achieve a top performance with a less holistic, less comprehensive approach – but sustaining consistent high performance would be less likely.
Each has a dream for what they want in life. George, for example, was once focused on basketball and golf, but shifted all his focus toward running in the 8th grade, influenced by the friends he made in cross country and track. That dream of achieving excellence in running inspired him to develop incredible discipline, make great sacrifices and excel beyond what I thought possible. I am glad he believed.
Caroline, George and Hugh all prioritize education over other activities – but not to their exclusion – each incorporates physical activities every day and we regularly play family games. Enjoyable pursuits maintain a healthy flow of endorphins, which helps them relax and perform at the highest level. At the end of the day, they all ensure they get 8 hours of sleep. When sleep is sacrificed, they recognize the impact it has on attitude and performance. It isn't just babies that get crabby if they don't get adequate sleep. Sleep is also important to ensure the body recovers.
From an early age, my kids recognized that what they eat impacts how they feel and perform. This led each of them to identify a gluten intolerance and quickly became disciplined at following a strict gluten-free diet. Of course, this resulted in them sacrificing many of their favorite foods at social events. Many people don't acknowledge the role of diet in addressing a health condition, or think they can put whatever they want in their body without repercussion on health or performance.
The faith life of my children is truly amazing. They each have a rich relationship with God, participate in church activities, go on retreats, volunteer regularly and develop wonderful friendship from these church groups. I am sure the desire to make the most of their God-given talents plays a role in their high performance.
Our behaviors dictate our performance level and the environment influences behaviors. What structural support can employers, health care providers and educational institutions provide to create an environment conducive to sustainable high performance? How would you measure high performance in your organization?