Steve Cyboran has worked with dozens of clients to achieve specific goals and realize results. Here are a few testimonials to the work he conducted on behalf of former clients.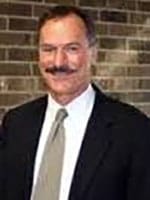 When we were faced with health care budget shortfalls and the budget was projected to be greater than the budget of our schools of engineering, Steve helped us develop a strategy to obtain reasonable reimbursements from our local hospital and clinic while maintaining or enhancing the plan design. He also supported: 1) the health improvement plan through the selection of a wellness vendor and a data warehouse, and financial modeling to ensure success and viability, 2) efforts to enhance the value received from our student health and voluntary benefit programs, and 3) our retiree committee to clarify its strategy and obtain better value for the retiree pay all benefit.
Brent Bowditch, former Assistant Director of Human Resource Services / Director of Benefits and WorkLife Programs, Purdue University, currently retired
Steve supported our System Benefits Team at Ministry through the consideration of a flex plan, consolidation of benefit plans for 13 healthcare facilities, annual negotiations with our health plan, which was owned by a major clinic partner. He also helped prepare annual contribution analysis and developed the design and implementation of our consumer driven health plan. Steve was good at considering the viewpoints of several stakeholders. His analysis was rigorous and insightful, which enabled us to make sound decisions and meet budget targets. I've spoken with Steve on the topic of employee health and wellness improvement and have found his recommendations very insightful. I strongly suggest others consider Steve for health plan and wellness related services.
Steve Umland, former CFO, Ministry Health Care; current Central Illinois Division CFO, Hospital Sisters Health System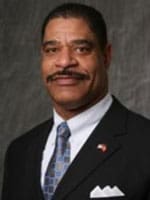 Rensselaer Polytechnic Institute offered traditional leave and disability programs to the faculty and staff.  Mr. Cyboran assisted with the redesign of our leave and disability programs. Mr. Cyboran customized the implementation of the process to redesign our leave and disability programs so that our HR leadership team assumed ownership. He supported and trained the HR team through the planning and analysis of the project; provided insights and best practices for the redesign of our leave and disability programs; engaged campus stakeholders to obtain feedback on the initial redesign of our leave and disability programs; developed a value proposition to engage faculty and staff; and assisted with the development of measures and metrics that demonstrated the return on the investment in the redesigned leave and disability programs at Rensselaer.
The engagement of the faculty and staff; the timeliness with the implementation of the redesigned programs; the value proposition and the demonstrated return on investment aided in improving the campus culture related to personal, sick and disability leaves; reducing absenteeism; improving productivity; retaining our most productive staff and saving money. We attribute this to Steve's expertise and ability to get stakeholders engaged. 
Curtis N. Powell, M.S, SPHR, SHRM-SCP, Vice President for Human Resources, Rensselaer Polytechnic Institute
I was tasked by my CEO to develop a strategy to improve the health and wellness of our workforce. Steve provided us exactly what we needed. The process was collaborative with input from key stakeholders. He provided us with a plan that we were able to implement on our own along with a set metrics for evaluating our progress. We have seen improvements in many of the health metrics. Our medical and prescription drug claims for the last 5 years trended below PEPY trend by 17%; this saved us over $22,000,000. We have received numerous awards and recognition for our program. The one we are most proud of is WELCOA's Gold Award which Steve recommended we strive to receive. …and we did!
Fran Keane, VPHR, CentraState Healthcare System, New Jersey
Regis Corporation was faced with 100 different PTO plans that were administratively burdensome, created inequity and weren't valued or meeting the needs of the largely female stylists throughout the organization. Steve was able tell the story with data that a richer design would financially benefit the corporation and then developed and financially modeled a plan to streamline and administer the programs more efficiently while enhancing the employment experience. Steve was very collaborative throughout the process and was great at taking feedback an adapting the plan and analysis to reflect the feedback.
Allison Brown, former Director - Employee Services, Health and Welfare Benefits and Payroll, Regis Corporation; current Senior Vice President, Compliance and Client Services, Health e(fx)
We were faced with 1) significant budget shortfalls, 2) resistance to any benefit reduction or contribution increases, and 3) a projected health care reform excise tax. Steve was able to 1) listen to our committee, 2) facilitate a shared vision with buy-in from diverse stakeholders, including skeptical faculty, 3) develop a strategy and plan to avoid the excise tax through 2022. The strategy required minimal university budget increase, allowed employees the opportunity to maintain their current contribution levels, and offered competitive benefits. In the end, we achieved 88% participation in our wellness programs helping to create a culture of health and well-being, in addition to energy and enthusiasm across the workforce.
Tony Glisson, Human Resources Director, Western Kentucky University
At MaineHealth, we worked with Steve on a very aggressive strategy to control health costs by changing employee behavior in the way that they select and use their health plan.  This required a redesign of our wellness incentives and integrating them with new consumer-driven health plan options.  Steve helped us think creatively and conducted the modeling to streamline benefits and contribution structures for our 10-hospital health system while meeting the affordability, coverage and wellness requirements of the ACA and other applicable regulations.  In addition, we applied the principles of behavioral economics to achieve 98% participation in our wellness programs with 75% becoming verifiably risk free for the 5 metabolic syndrome markers and tobacco use.  Steve's analysis was thorough, insightful and proved to be accurate.  As a result, we realized over $2.5 million in cost savings in the first year of the new program, while our employees' costs also declined by another $2.0 million.
J. Michael Vittoria, former Vice President, Corporate Benefit Services, MaineHealth; current Director of Benefits, Lifespan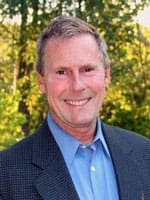 Steve helped us build a strategy and articulate a vision for our healthy culture initiative at Mercy.  As part of that process, he helped us rethink our benefits design, contributions, incentives and communications.  This resulted in a five-fold increase in employee participation in Health Risk Assessments (to over 90%) and initial spouse participation in the HRA of 85%, while reducing our health care budget over three years. Steve lived the healthy culture he was helping us create and provided the analysis to support the change during a financially challenging time for the system.
Glen Sterling, former Director of Benefits & Compensation, Mercy Health System of Maine; current Senior Director of Compensation and Benefits, VITAS Healthcare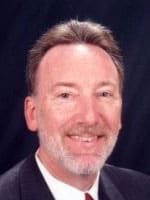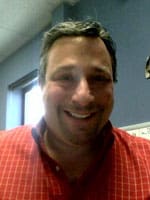 World Congress produces strategic (CEO-CxO) level conferences for the health care industry.   We have featured Steve Cyboran in a presenting role on top thought leadership panels, in at least a half dozen of our events.    In addition to his presentation skills, his content has been market forward, his collaboration with fellow panelists has been timely and effective, and our audiences have commented positively on his contributions.
Bernie Weiss, Vice President, Business Development, World Congress
Steve presented at various West WEB events with the focus on wellness, healthy culture and the impact on productivity. He has always been a great asset to WEB and I have appreciated the way he presents wellness information in a quantitative, yet practical fashion.  Each time he presented, he would skillfully share new insights, supported by data. His presentations were always well received and his presentation style draws people into the discussion.
Clara Hughes, Hospitality Director and Treasurer and Past President and Regional Vice President, Chicago West Chapter President, Worldwide Employee Benefits